Our Heritage
Founded in 1955 by visionary Bobby Chain, Chain Electric Company was launched with small savings, a 1950 Chevrolet truck, and a sense of character and determination that still define the company today.
Having grown into one of the most dependable and diverse service fleets in the United States, Chain Electric is proud to embody the same philosophy that was imparted by Bobby Chain in 1955: "Absolute in our resolve and innovative in our approach, we simply refuse to fail. Everything we do is to serve our customers. We have succeeded by always being aggressive, always attacking the problem, and always providing our customers the best possible service."
Our heritage of success comes from doing the job right, each and every time.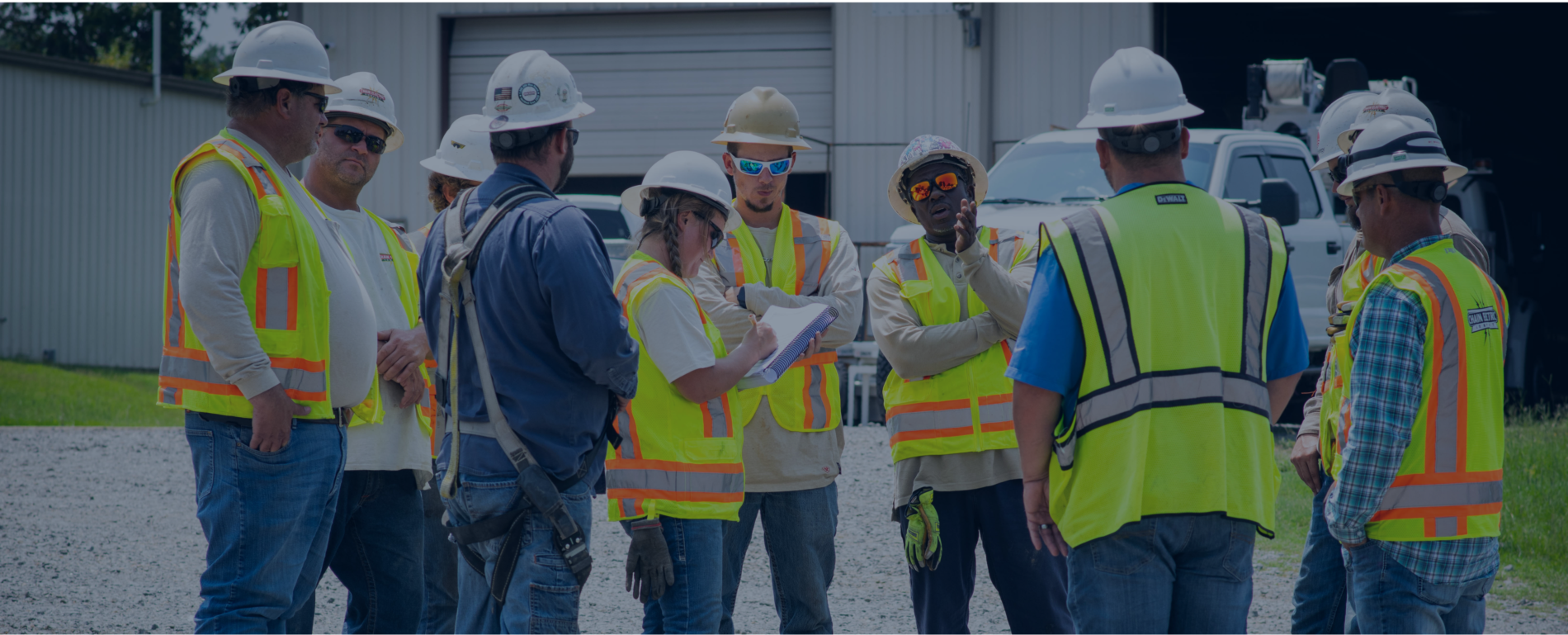 Our Promise
Where others won't go, we will. Whether the job is Distribution, Transmission, or Substation, Chain Electric is dedicated to ensuring that every job is done correctly, safely, and on time. Dedicated service, proven expertise, unparalleled safety, and uncompromising quality – that's the Chain Electric Promise.

The Difference
The safety standards, innovation, and fortitude that we've cultivated in our 65+ years of service, certainly plays a part, but what truly sets chain electric apart is our people. The team at Chain Electric is the most skilled, knowledgeable and committed in the industry. When a challenge arises, we're prepared. Critical problem-solving decisions are made on the ground by people experienced enough to make them – not in an office hundreds of miles away.
The Chain Electric difference is that we invest in people, in the skills and effectiveness of our workers. That investment pays off with each and every job safely completed on schedule and within budget.
Chain Electric is a subsidiary of PrimeLine Utility Services, a leading provider of construction, maintenance, and design solutions for the electric, gas and telecommunication industries.  PrimeLine is a wholly-owned subsidiary of VINCI Energies, a worldwide leader in the design, construction, and maintenance of energy-efficient, networked infrastructure.  VINCI Energies is a wholly-owned subsidiary of VINCI, SA, the largest construction company in the world.  Their backing provides the financial strength and expertise to enable Chain to provide our customers with the best solutions, technology and equipment available all while keeping our prices competitive.
Jarred King
President & Chief Executive Officer
Robert Lincoln
Chief Financial Officer
Shayne Rice
VP Western Division- Distribution & Fiber
Scott Taylor
VP Transmission
Nick Smith
VP Eastern Distribution
Donnie Geil, Jr.
Director of Safety & Training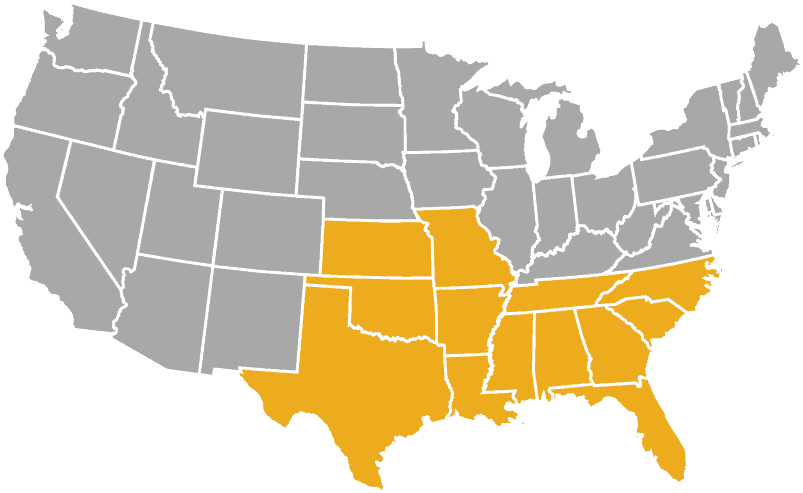 Texas
Oklahoma
Kansas
Missouri
Arkansas
Louisiana
Mississippi
Alabama
Tennessee
Georgia
Florida
North Carolina
South Carolina